Would you like to learn basic cooking skills for easy and healthy cooking? To get to know some of the finest European cuisines? Or just have fun and eat well in a beautiful Dutch farm?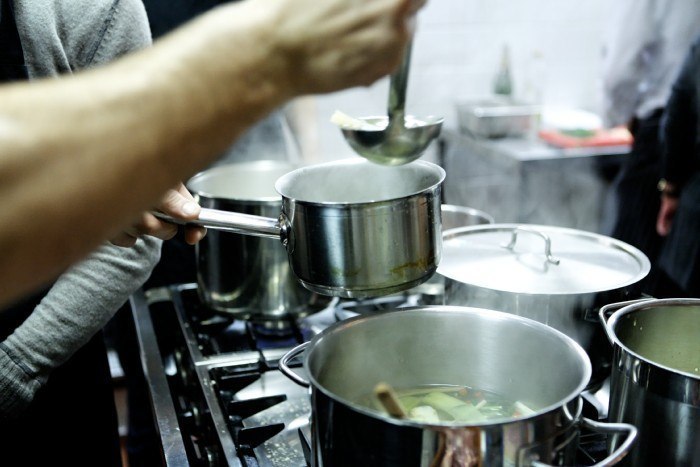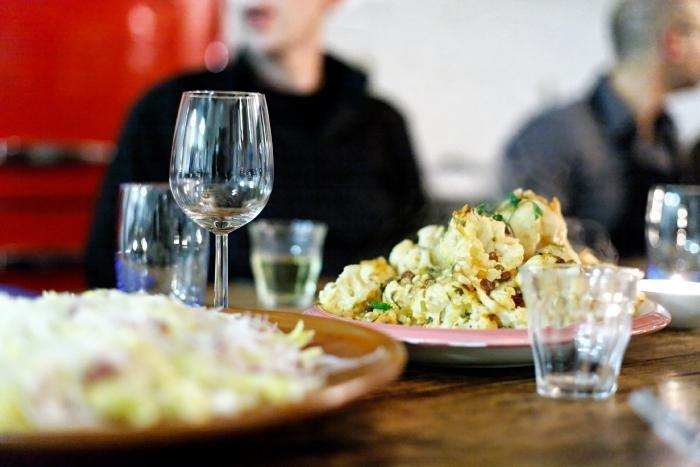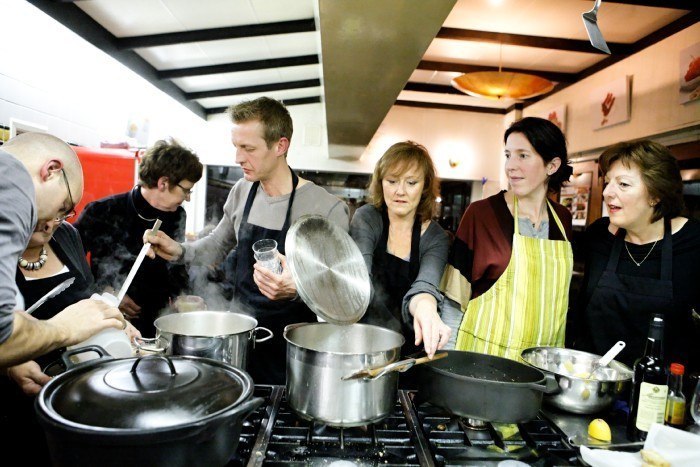 In this cooking course you'll enjoy the best food from European cuisines.
Duration: 5 lessons, 4 hours each
Cost: € 420 (including recipe-book and use of our aprons)
Day: tuesday-evening 18.30 – 22.30 uur
Level: beginner / intermediate
Startingdate: tuesday 04-09-2018. See below for all dates.
Location: Boerin en de Kok, Bovenkerkerweg 114, 1188XJ, Amstelveen
Register: klik hier. Fully booked? Leave your name on our reservelijst
After this course: you've learned some basic European cooking techniques. You've had an introduction in different tantes, ingrediënts and culture of European cuisine. You've had 5 evenings of good food, company and drinks and you'll go home with a lot of inspiration and a recipe-book.
people who would like to learn about European cooking cultures
or
want to get inspired by new tastes and techniques
The lessons are as followed:
French cuisine: typical ingredients such as duck, mussels, cooking with wine and cream and desserts with mousse
Italian cuisine: small antipasti (appetizers), the real fresh pasta-dough with sauces and nice dolci (desserts)
Dutch cuisine: learn about classic Dutch ingredients in a modern way Dutch cooking culture (and history) and enjoy the 2nd best food in the world!
Spanish: tapas – enjoy the easy and abundant tapa recipes for a full-table tasty dinner
Each lesson covers a theoretical part, where we would like to show you a specific technique which is part of the theme of the evening.
After this starts the practical part. You'll now learn by doing – either alone or in duets. Now you can practice what you've learned sofar.
After a short break we'll continue finishing the recipes and prepare them for serving – as important as the cooking itself. Than we'll eat the different courses prepared by everybody.
You can use all our cooking materials and knives. If you prefer you can bring your own knife. We'll provide aprons.
At the start you'll receive a small booklet with all the recipes.
Tuesday 04-09-2018
Tuesday 18-09-2018
Tuesday 02-10-2018
Tuesday 16-10-2018
Tuesday 30-10-2018
The cost for this course is € 420. This prices includes everything: drinks, ingredients, use of all materials,
By paying total amount or a down payment, you agree with out Terms and Conditions.
If you prefer a down payment, the amount due is to be paid 6 weeks prior to start of the cooking course.
€ 30 early-bird discount. 
If you pay 2 months in advance you'll receive a discount of € 30. Pay € 390 instead of € 420.